O&O SafeErase 11: securely deletes confidential files
Your personal photos and confidential documents can easily fall into the wrong hands when you sell, give away or dispose of your old PC or hard drives. Identity theft is now a widespread security threat. This is because clicking on "Delete" does not mean your files are permanently deleted. Even formatting the hard disk is not enough to permanently delete data.
When surfing the Internet, your browser usually stores Internet files unnoticed on your hard drive. These files can provide information about websites you've visited or the passwords you've entered.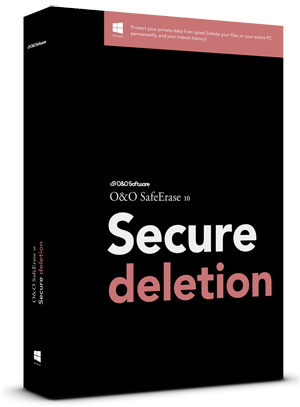 Permanent deletion of files, folders, Memory cards and USB sticks
Delete internet traces and temporary program files
Six methods to permanently delete confidential data
Adapted deletion method for SSDs (TRIM)
Detailed reports as proof of deletion
Supports Windows 10, Windows 8.1, Windows 7 and Vista