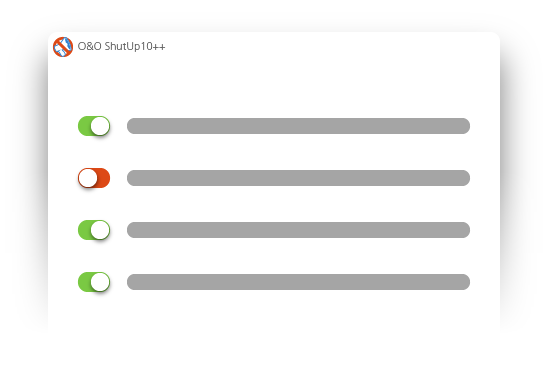 The use of Windows 10 and Windows 11 in companies places special demands on data protection. With the introduction of the General Data Protection Regulation (GDPR) in the European Union on May 25, 2018, these have not only been specified, but also significantly tightened.
In particular, this involves protecting the privacy of users both in their private and professional lives. Therefore, if software is used, it must also comply with the GDPR.
With Windows 10 and Windows 11, Microsoft offers a very modern operating system. This is also very strongly integrated with the Internet and offers, for example, seamless integration of Microsoft OneDrive, Microsoft's cloud storage. To improve the user experience, however, a lot of information about the use of Windows itself is also sent to Microsoft. This so-called "Telemetry" is intended to help Microsoft with future decisions about new Windows functions.
At this point, the GDPR applies its principle of informal self-determination of the use of personal data. This means that users of software must be able to determine the transmission of information themselves. This becomes clear in everyday life when you visit a website and get the obligatory query about the use of cookies.
Microsoft offers a variety of setting options for this in Windows, but these are not only very scattered but also not always clearly recognizable. Indeed, some options are reserved exclusively for administrators, so that normal users cannot adjust any settings here.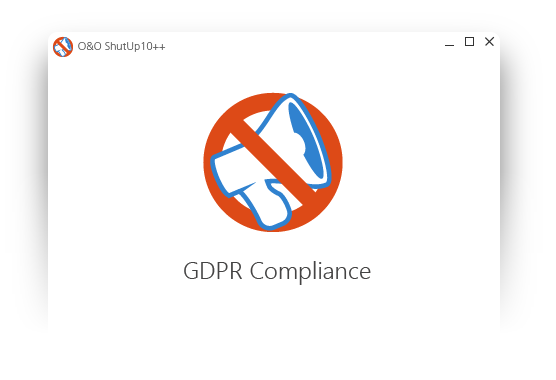 With O&O ShutUp10++, we offer our users a simple and central way not only to manage their settings, but also to monitor their status. This is crucial, as a Windows update can reset some settings to their original state, which in turn can lead to undesirable effects when information is transmitted.
O&O ShutUp10++ is a freeware that is used by millions of PC users worldwide every day. Since the first version of Windows 10, we have been following the changes and enhancements to Windows telemetry and therefore regularly publish updates for O&O ShutUp10++. With the release of Windows 11, we also support this new version as the successor to Windows 10.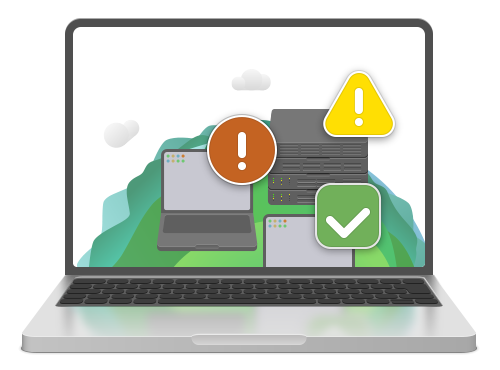 Use in a Company
As freeware, O&O ShutUp10++ can also be used in companies free of charge. This gives every user the opportunity to make their own settings. However, many settings require administrative authorizations, which is not a problem for private users, but is usually not possible for corporate users.
We offer two solutions for this: O&O ShutUp10++ as an integrated solution in our IT management system O&O Syspectr, and O&O ShutUp10++ as an OEM application for large companies.
OEM application for large Companies
Larger companies and corporations can benefit from the OEM version of O&O ShutUp10++. We provide a special version that is divided into two components: the user interface (client) and a Windows service (server), both of which run locally on the machine.
This separation makes it possible for users to make administrative settings themselves, such as those required for Microsoft Edge, without requiring local administration rights.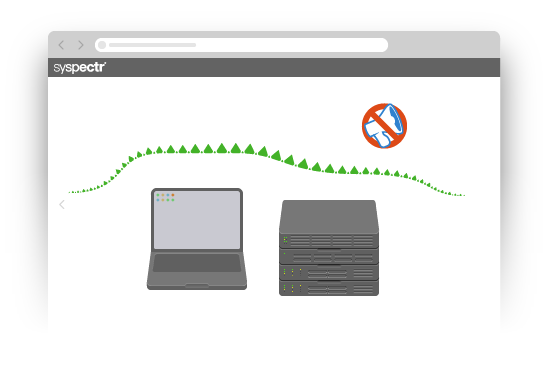 The clients can be configured and updated via a central directory share, which can be configured according to the needs of the company. In particular, the activation and deactivation of certain settings as well as the mandatory specification of necessary settings is also possible.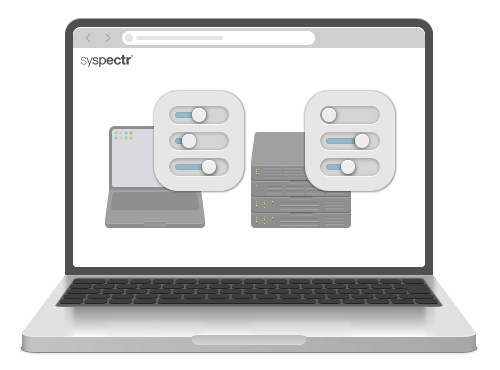 Integration in O&O Syspectr
O&O Syspectr is a cloud-based IT management platform that was developed entirely by us in Germany and solely uses German data centers. Not only is it very easy to use and manage via any browser, it also does not require any additional infrastructure. You simply install the O&O Syspectr client once on the Windows computer and from then on everything will be configured automatically.
O&O ShutUp10++ is based on this system and can be purchased as an optional application. This enables administrators to manage all settings centrally and at the same time constantly monitor whether settings have changed.
In addition, the data protection settings can be documented and can be made available when it comes to compliance with company guidelines to the data protection officer or an employee representative.
Benefits
With our business solutions, you not only benefit from our many years of experience in the data protection-compliant use of Windows, you also get a tried and tested solution that has been used millions of times worldwide and relieves you of a lot of research and configuration work.
Select the variant that suits you best and ensure your company is compliant with Windows in accordance with the GDPR – at the touch of a button.
Please contact is for any further advice and information!