O&O DiskRecovery 14 Download now: Data recovery for Professionals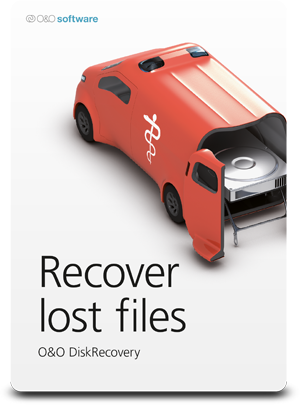 Download (64-Bit)
Download (32-Bit)
Build 14.0.17, 12.36 MB, English version
Supported systems: Windows® 10 | 8.1 | 8 | 7 | Server 2008 R2 | Server 2008 | Server 2012 | Server 2012 R2 | Server 2016
Subscribe to O&O Newsletter
and get your 15% OFF coupon
Stay constantly up to date with the O&O Newsletter. Sign up now and get 15% OFF coupon for your next order.
We will inform you regularly on the following subjects:
New products and versions from O&O Software
Free downloads
Price advantages for our newsletter subscribers
Tips & tricks for our products
Note regarding Privacy Policy: By submitting this form you agree that O&O electronically processes and stores your data to provide you with the requested information. The information you provide will only be used for our internal purposes; it will not be sold to any other organization. Please also read our Privacy Policy.
Newsletter2Go is the software used for our NewsLetters. Your data will be transmitted to Newsletter2Go GmbH. Newsletter2Go is prohibited from selling and using your data for purposes other than sending newsletters. Newsletter2Go is a German, certified provider, which was selected according to the requirements of the General Data Protection Regulation and the Federal Data Protection Act.
To ensure that the Newsletter is sent under mutual agreement, we use the double-opt-in procedure. The granted consent to the storage of the data, the e-mail address and their use for sending the Newsletter can be revoked at any time, for example via the "unsubscribe" link in the Newsletter.
Frequently Asked Questions about Downloads
Limitations of the test version
You'd like to unlock a test version into a full one?
You have an older version of an O&O DiskRecovery?