A new version of O&O ShutUp10 is available with improved functions!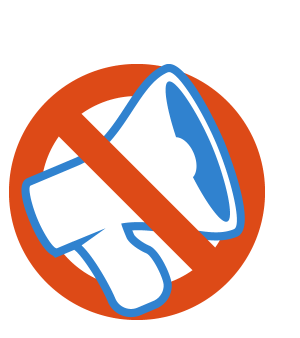 Simply download the new version here. Copy it please in the same directory where you put the older version or another directory of your choice. There is no need to install.
Download
Version 1.4.1386, File size 0,630MB.
Released on: December 13, 2016
Changelog: What's new in this version?
Version 1.4.1386
New Settings
– Disable Microsoft from conducting experiments on the system
– Disable Tips, Tricks und Suggestions while using Windows
– Disable occasional app suggestions in the Start menu
When closing, message about Restart after Windows updates
Bug fixes
– Restoration point will only be created when changes need to be executed
– Closing via the file menu now also displays a dialog about restarting the system
Available in German, English, French, Italian, and Russian
– Language will be automatically selected based on settings in Windows
Version 1.4.1385
New Category "Microsoft Edge"
– Disable websites saving protected media licenses on my device
– Disable SmartScreen Filter
– Disable Flip Ahead
– Disable Tracking in web
– Disable suggestions for searches and websites
– Do not optimize web search results on the task bar for vocal output
Downgrading the following settings to "critical" because some users had problems logging into Windows when the setting was enabled
– Don't show last user on the lock screen
– Fade-out ID of the logged-in user on the lock screen
Available in German, English, French, Italian, and Russian
– Language will be automatically selected based on settings in Windows
Minor bug fixes
Version 1.4.1384
New category "Lock Screen"
– Advertizements on the lock screen can be deactivated
– Windows Spotlight can be deactivated
– Do not display the last user on the lock screen
– Hide identification of the logged-in user on the lock screen
Further enhancements for the Windows 10 Anniversary Update
Dreating system restore points revamped
False file name in French version corrected
Small bug fixes
Version 1.4.1383
O&O ShutUp10 is no longer a ZIP that has to be unpacked, but just one single executable file that can be started without installation
Now supports high contrast mode
Small bug fixes
Version 1.3.1359
Compatibility with Windows 10 Anniversary Update (Version 1607 Redstone 1)
– Wi-Fi-Sense is no longer offered, so deactivating this function is now obsolete
– Various group policies were changed according to their validity, which so far has had no impact on O&O ShutUp10
– Cortana can no longer be deactivated over Windows settings: O&O ShutUp10 can still do this ;-)
Deactivation of OneDrive is no longer recommended with limitations, rather it is no longer recommended
– Some customers use OneDrive for data images so that a deactivation means they no longer have access to important functions
– To avoid deactivating in error, we have updated the recommendation level to "not recommended"
Tooltips explain the meaning of the icons for recommendation levels
The Info page now also displays the Windows 10 Version (Threshold 1, Threshold 2 and Redstone 1) to improve communication with our Support Team
Various bug fixes
Version 1.3.1358
The command line option "/quiet" was not being correctly considered during import
New option "/nosrp" prevents creation of System Restore Points (SRP)
– This applies to import over a command line, particularly combined with the option "/quiet"
– The option also applies to starting the application normally, so that no SRPS are created
Various small Bug fixes
Version 1.3.1357
New status display when creating system restore points
Dialog box when new start required after closing O&O ShutUp10
Creation of system restore points revamped
Small bug fixes
Version 1.3.1356
Deferring Upgrades no longer resets security updates
Advanced exception handling has been integrated
– Starting O&O ShutUp10 under the German Windows 10 Insider Build 14279 causes the German version of O&O ShutUp10 to crash.
– This also affects other applications from other manufacturers.
– Workaround: Start OOSU10.EXE over a command line using the parameter "/lang:en" to load the English version.
Small bug fixes
Version 1.3.1355
Option to deactivate the Network Connectivity Status Indicator (NCSI)
Option to deactivate WiFi Sense for current and/or all users
SmartScreen Filter settings adapted and description corrected
Various grammatical errors in the english version corrected
Executable file modified
Small bug fixes
Version 1.3.1354
Changes between two starts of O&O ShutUp10 (e.g. due to Windows Updates or manual changes) are recognized and displayed: users can choose whether to adopt or reverse these changes
Changes are stored in the Registry under HKCU\SOFTWARE\O&O\O&O ShutUp10\1.3
All links are now converted to SSL
Subtle revamp of the UI
Small Bug fixes
Copyright extended to 2016
Version 1.2.1353
Italian as new language integrated (next to German, English, Russian and French)
Settings changed while loading an admin profile in user mode are now counted correctly
Settings can now be correctly exported in user mode
"Skype" removed from the apps settings because it is not available as app
Version 1.2.1352
French language version integrated (next to German, English and Russian)
Broken switches corrected
Minor corrections
Version 1.2.1351
Russian language version integrated (next to English and German)
Modifying multiple settings over the action menu now takes into account the user's privileges
Display of settings for users with no administrative privileges is automatically deactivated
The GUI window size can now be freely adjusted
Multiple minor corrections
Version 1.2.1350
Some users experienced problems on their systems while loading the resources; this issue has been fixed with this version
Version 1.2.1349
Starting the application and defining settings now possible as a non-administrator
New settings for Windows Defender and Microsoft SpyNet
Importing settings now possible over a command line
Short instructions expanded
Applications is now a single executable file (was previously a ZIP directory)
Small improvements to the user interface
Version 1.1.1348
New Cortana settings added
A notice will be shown should creation of restore points be disabled
FIX: Minor bug fixes
Version 1.1.1347
Synchronization with Windows accounts is now possible
A Cortana setting was moved as a result of synchronization (Synchronization of language settings)
Graphic interface revised
FIX: Minor bug fixes
Version 1.1.1346
NEW: Import and Export of settings possible
NEW: Import possible via Scripting
NEW: Simultaneous scan of settings and their descriptions
NEW: Optically highlighting search results
FIX: "Sensors for locating the system and its orientation" downgraded to somewhat recommended because activation of a Tablet's orientation is no longer recognized and might result in problems.
FIX: Minor bug fixes
Version 1.0.1345
New Short Guide available in Help menu
New category for the personal assistant Cortana
Various options for settings
Revised filter features
Minor errors corrected
Version 1.0.1344
Deactivation of WiFi Sense for contacts (pass on over facebook, Skype etc)
Deactivation of error reports for handwriting input (Tablets)
Advanced deactivation of location functionality
Deactivation of script function in location
Improved recognition of own settings
Spelling and translation corrections
Graphic display revamped
Version 1.0.1343
Notice regarding a required new start when system settings are changed
More settings added
Small Bug fixes
Version 1.0.1342
"Deactivating Windows Update" has been enhanced and takes the service into account (particularly important for Windows 10 Home Edition)
Settings Error corrected
Search is no longer case sensitive
Version 1.0.1341
Explanations of the button functions in main display enhanced
Notes on the individual settings explanations enhanced
Grammatical text errors corrected
Version 1.0.1337