This editor's guide provides IT journalists with an overview on the latest release of O&O PowerPack. This section includes texts and full color images, suitable for downloading and incorporating into magazines, newspapers, web sites and other media resources.
With O&O PowerPack your PC gets performance improvements during the daily work and an increase in the lifespan of the hard disk. It gets 24-hour security, even in the event of a system crash or data loss, with synchronized data backup. It also prevents theft of data upon sale or redemption of hardware!
Backup your PC with
With O&O DiskImage entire computers, single drives and files can be backed up during running operations. By restoring such an image, a user has their normal and familiar working environment back again in a short space of time, regardless of whether it is restored onto the original computer or one with different hardware.
Delete redundant data safely with O&O SafeErase
Using internationally recognized methods, O&O SafeErase deletes sensitive data so securely that a reconstruction, even with special software, is no longer possible. O&O SafeErase has an inbuilt analysis function which searches for files that were not deleted securely and warns the user of the dangers associated with this data. With just a few clicks, the computer can be cleaned to such an extent that unauthorized persons have no chance to dig out old files and misuse them. SSDs also are automatically detected and deletions made via the TRIM command, while at the same time making sure that resources are not wasted. The advanced report system and managing of lists for oft-used deletion procedures enhances the user-friendliness of O&O SafeErase further.
Up to 100% more speed with O&O Defrag
Defragmentation speeds up systems, extends the life expectancy of hard disks and provides increased security. And not just in Windows 8.1, but also right back to Windows XP. It is particularly with older systems where significant improvements in performance can be achieved using O&O Defrag, which often postpones the need to acquire a new PC for a long period of time. This not only saves money but also substantial resources. O&O Defrag has clear graphics that display which defrag action has led to which optimization success.
Save your valuable data with O&O AutoBackup
O&O AutoBackup automatically backs up and synchronizes selected files and folders with an external backup device so that in the event of a data loss it can be accessed again immediately. No further application is needed – Windows Explorer alone will suffice.
O&O PowerPack
Packshots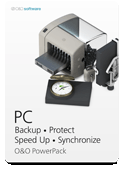 Press contact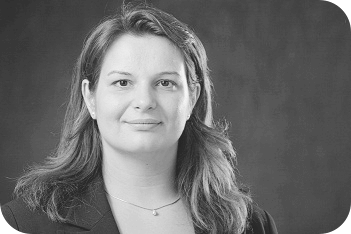 Andrea Strehsow
Address:
O&O Software GmbH
Bülowstraße 66
10783 Berlin
Germany